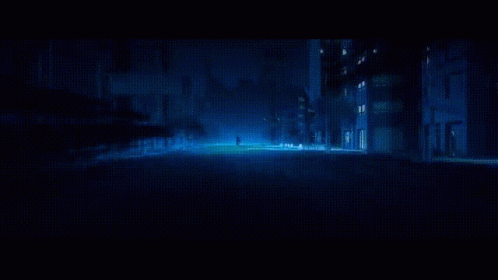 Achievements and accolades
Franz Edelman Award Laureate, (2020) for Achievement in Advanced Analytics, Operations Research, and Management Science
First place in Google Hackathon- Hacking for Good (2017)

Built a fully functioning Web app named InTheBin! using Google maps APIs and Firebase for detecting nearby crowd sourced locations of trash bins, in real time to help keep the streets clean

Placed 4th in ENIGMA (National Level General Quiz) during PEARL (BITS Cultural Fest) (2015)
Placed 2nd in an inter-college Debate Event 'The Big Fight' held during Literati (Literary fest) (2014)
Placed 3rd in the Audio-Visual Quiz during ATMOS among 80 teams (Technical Fest) (2014)
Awarded the Merit-cum-Need Scholarship for 2 years during Under graduation (2013)
Placed 2nd in the Writing event- Dead Letters in BITS Verba Maximus(Literary Fest) (2013)
Placed 1st in N'Crypton(Deciphering contest) among 400 participants held during ATMOS (Technical Fest) (2012)
Placed 1st in The Spell Bee Contest during Verba Maximus(Literary fest) among 300 participants (2012)
Awarded the Best-All-Rounder(General Proficiency Award) in high school and was the Valedictorian for class of 2009
Placed 5th in The Hindu-Young World General Quiz Regional among 540 teams (2008)
Inter-school Competitions at Synergy (2008)

1st in Vegetable Carving
2nd in Sketching
3rd in IT Quiz

Ranked 145th for Computers Science in the Unified Cyber Olympiad (2007)
Awarded the MESCO Talent Scholarship for 4 years and secured State rank #5 in the Olympiad (2005)
Ranked 11th in the Sir C.V.Raman Council of Educational Awards state level aptitude test (2004)
Test Scores
GRE - 326/340

Quant : 167
Verbal : 159
AWA : 5/6

TOEFL - 116/120

Reading : 29/30
Listening : 29/30
Speaking : 29/30
Writing : 29/30
Miscellaneous
Connoisseur and aficionado of Anime, Manga and TV shows
Huge data hoarder with a lot of bookmarks
I enjoy playing a lot of sports but watch none of them:

Soccer
Basketball
Volleyball
Badminton
Table tennis

I practice Kick-Boxing and Brazilian Jiu-Jitsu
I'm more into Crime, Horror and Mystery genres
A fan of both DC and Marvel
Avid Quizzer
I like playing Chess, Shogi, Board and card games
I sing from time to time and my playlists have multiple bands and genres. Here is an old rusty recording
Huge collector of Yugi-Oh! cards though I can't seem to find them anymore
Avid gamer of Gameboy and Nintendo DS roms
I have the propensity to pen down my philosophical soliloquys that never see the light of day
I like to sketch. Sometimes portraits too
Languages :

English - Fluent
French - Intermediate level of reading and writing
Hindi - Fluent
Telugu - Fluent
Chinese(Mandarin) - Intermediate level of reading ,speaking and writing
Japanese- Can understand popular phrases and hold a basic conversation

Outdoor-sy stuff : Trekking, Hiking, Kayaking, Cycling, SkyDiving, Gun-Range
When I'm bored I code or solve Sudokus, Cryptic crosswords and the 3X3 Rubik's cube
When I'm hungry, I cook
Favorite Quotes
Infinite nothingness has no beginning, no beginning has no end.
If you want to be number 1, you have to be odd
"Someday" isn't on the calendar
Pain is temporary. Quitting lasts forever
Motivation is what gets you started, Habit is what keeps you going
In this world you are either at the table or on the menu.
These are a few of my favorite things
Non-exhaustive lists of media I enjoy
| Anime | Manga | TV Shows | Movies | Manhwa | Series |
| --- | --- | --- | --- | --- | --- |
| Monster | Liar Game | Suits | Fight Club | Lookism | Saw |
| Detective Conan | Gamble Fish | White Collar | 12 Angry Men | God of Highshool | 3 Body Problem |
| Jojo's Bizzare Adventure | Lost + Brain | The Big Bang Theory | Casablanca | Unordinary | Mission Impossible |
| Full Metal Alchemist Brotherhood | MPD Psycho | Castle | Inception | Tower of God |   |
| Naruto | Mirai Nikki | Scorpion | Predestination | Solo Leveling |   |
| Dragon Ball Z | Tales of Demons and Gods | House M.D | Edge of tomorrow | How to Fight |   |
| Legend of the Galactic Heroes | History's Strongest Disciple Kenichi | Psych | Mission Impossible | The Gamer |   |
| Durara | Spiral-Bonds of Reasoning | Lie to me | Limitless | Omniscient Reader's Viewpoint |   |
| Code Geass | Kaiji | Drake and Josh | Get Smart | Weak Hero |   |
| Kuroko No Basket | Skip Beat | Hannibal | Never Back Down | It's Mine |   |
| No Game no Life | Change 123 | DaVinci's Demons | Yes Man! | Noblesse |   |
| Fairy Tail | Shingeki no Kyojin | Love O2O | 36th Chamber of Shaolin |   |   |
| Hyouka | Tobaku Haouden Rei | Mentalist | Shaolin Soccer |   |   |
| Baccano | Baki | The Following | Once upon a time in Mumbai |   |   |
| Detective School Q | Iris Zero | Mr.Robot | Die Hard 4.0 |   |   |
| Hunter X Hunter | Record of Ragnarok | Revenge | Armor of God |   |   |
| Gintama | Darwin's Game | Sherlock | Jumper |   |   |
| Shokugeki no Soma | Dengeki Daisy | Community | Now you see me |   |   |
| Yu Yu Hakusho | Hajime no Ippo | Rules of Engagement | Ong Bak 2 |   |   |
| Death Note | Nisekoi | Erkenci kus | National Treasure |   |   |
| Classroom of the Elite | Kengan Ashura | Criminal Minds | Monty Python and the Holy Grail |   |   |
| Avatar : The last Airbender | Tokyo Manji Revengers | Prison Break | Wanted |   |   |
| Yu-gi-oh! | Blue Lock | That 70's show | Kung Fu Hustle |   |   |
| Several 100 more… | Several 100 more… | Several 100 more… | Several 100 more… |   |   |